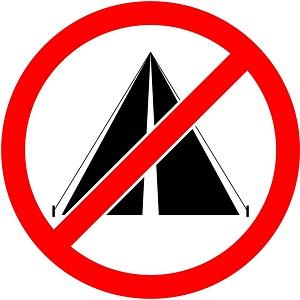 Camping in Phase 2
We have received a number of queries as to whether wild camping is currently permitted.
The Scottish Government phase 2 guidance states that: ''In Phase 2 we are still requiring people to stay at home, except for limited purposes. In Phase 3 we hope to be able to be able to allow leisure travel and tourism activities, including wild camping.'' Please continue to heed this advice and do not go wild camping in the Pentlands during phase 2. When a return to wild camping is acceptable remember the ethos is always #LeaveNoTrace.
If you see people camping and are concerned about the potential for transmission of the virus, that littering is occurring, or that there is a hazard due to fire, please call the emergency services. You can also call us on 07798 505301 to let us know that the relevant authorities have been informed.