Coronavirus / snow and ice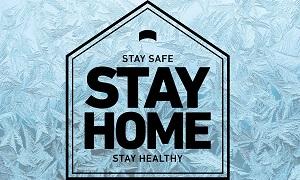 Please stay at home and reduce the number of slips / breaks the NHS is having to cope with.
NHS Lothian have asked people to stay at home where possible to reduce the impact on their busy services (link to their Facebook message). Please exercise close to home in a safe environment. The Pentland Hills Regional Park has untreated icy pathways, only suitable for walking on by those with the correct equipment.
Please do not walk out onto the ice on reservoirs. Reservoirs, unlike lochs, have a fluctuating water level. This means that the ice could be some distance above the water below, and hence extremely unstable. Furthermore, outflows near dams create undertows, meaning that should you fall in you could be sucked under. If you see people walking on the ice on our reservoirs just now, please call police on 101.