Park Ranger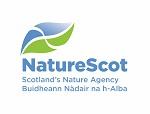 The application date for the below positions has now passed. Thank you for your interest.
We have a number of exciting, short term positions available for Seasonal Park Rangers with the Pentland Hills Regional Park team, commencing in July through to the end of October 2021. If you love the great outdoors and have good people skills, then we'd love to hear from you!
During 2020 the Pentland Hills Regional Park's woodlands, reservoirs and scenic routes were busier than ever and this high demand is expected to continue throughout 2021.
As a Seasonal Park Ranger, part of your role will be to encourage our visitors to have a safe, enjoyable and responsible visit, in line with the Scottish Outdoor Access Code and ongoing Covid-19 restrictions and guidance. This is a key role within our team providing face to face communication, taking appropriate decisions and resolving problems or issues to ensure our visitors have an enjoyable experience. The role also includes practical site management and will include working some evenings/ weekends.
Main duties
Welcoming visitors and providing information and advice on local resources, whilst promoting responsible visitor behaviours;
Monitoring and reporting visitor numbers and behaviour;
Work with land managers, Natural Heritage Officers, communities and other partners to promote responsible access opportunities and address impact of irresponsible behaviour such as campfires in woodland, party camping, irresponsible dog ownership and litter; reporting breaches of regulations to appropriate services;
General site clear up, including litter picking; erecting signage/cones as required;
Supervising Volunteer Rangers who are assisting with path inspection and visitor management
Carry out inspections and audits of access routes and sites; undertaking any basic maintenance and repairs as required;
Other ad hoc recreation management duties.
The salary for these positions is £19,424 to £21,828
Please apply online now by visiting MyJobScotland. Closing date 27th May.
Planned interview dates for this post are 7th and 8th June although is subject to change.
This project is supported by NatureScot, through the Better Places Green Recovery Fund.