Winter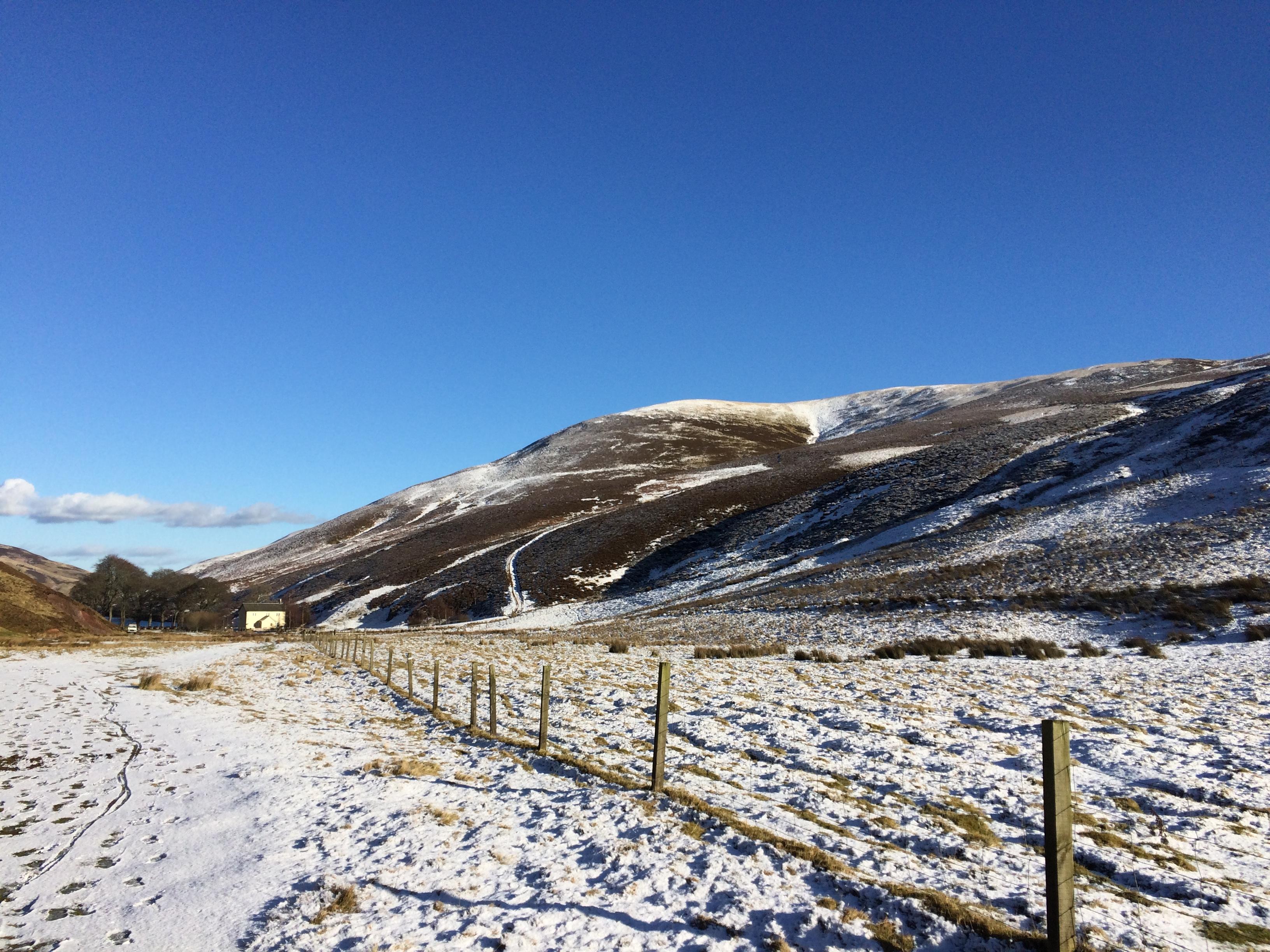 Exploring the Pentland Hills in winter should be done with the same safety measures you would take on other hill ranges in Scotland.
Whether walking, running, skiing or mountain biking, you should carry the following as a minimum:
- map (and know how to use it)
- compass (and know how to use it)
- survival bag
- ice axe (if conditions / route dictate)
- crampons (if conditions / route dictate)
- spikes such as YakTrax for iced-up access paths can be useful
- warm layers / waterproof clothing. Jeans are not appropriate clothing in the hills in winter due to the cotton becoming easily waterlogged.
- headtorch (daylight hours are short in winter)
- mobile phone kept charged in case the emergency services are required
The Pentland Hills may be diminutive compared to other Scottish hill ranges, but they still have the ability to provide full winter conditions. Please don't take them lightly.
Ice on reservoirs
Many of the reservoirs in the Regional Park freeze over in winter. We issue an ice warning when these reservoirs freeze over. Please do not be tempted to venture onto the ice. Do not allow your dog to walk on the ice.
Reservoir water levels fluctuate, meaning the ice is even more unstable than a 'standard' loch. Furthermore, undertows are present at inflows and outflows, especially near dams. If you see people walking on the reservoirs, we recommend you contact us or the police on 101. Throw-lines are available at all reservoirs (located in orange containers which previously contained life-rings).
Avalanches
See also our separate avalanche page for advice on what to do if there is an avalanche hazard.